To prove that American Express is more than "dad's credit card", we spotlighted a new generation of makers and creators, and propelled their projects forward with the support of Amex.
Bonus Points: This campaign won a Silver Pencil.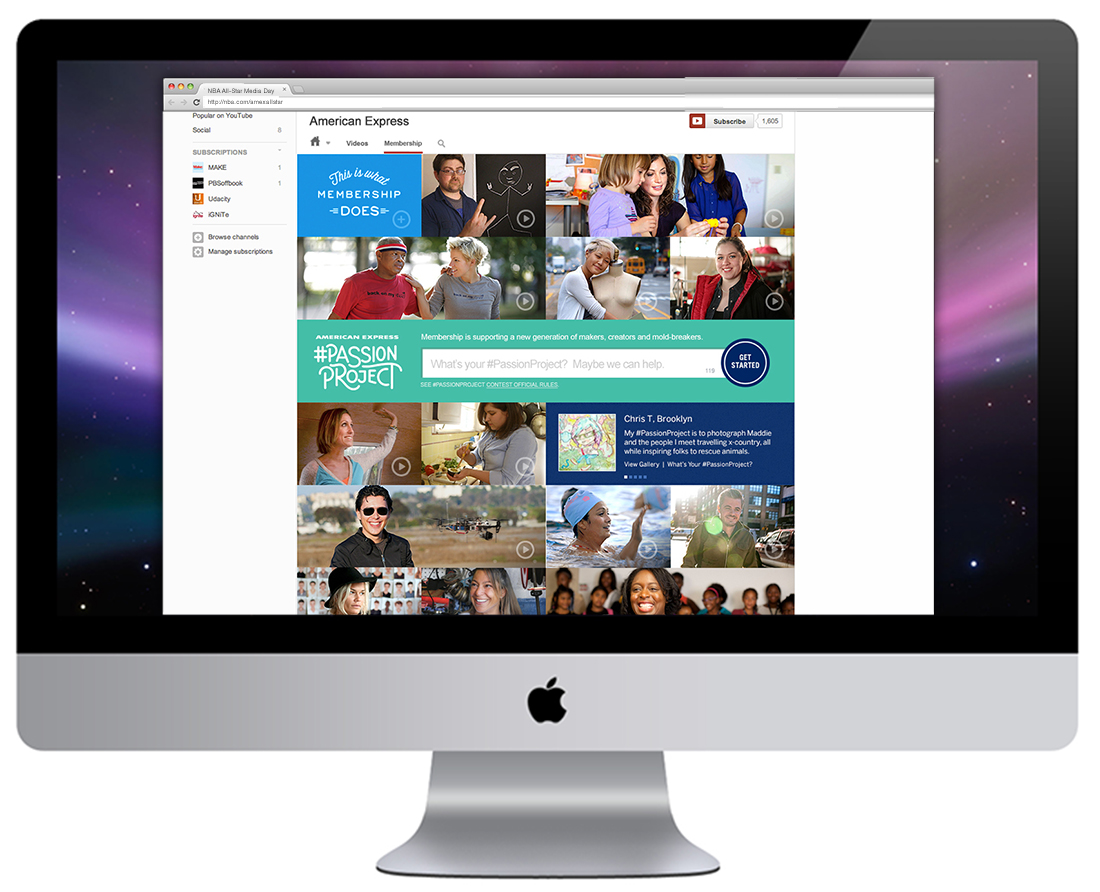 People could tell us about their own passion projects for a chance to win a grant from American Express.
MY ROLE
Senior Art Director


TEAM
Sr. Writer: Conor Hogan
CD: Jesse Suchmann